Welcome to the website of the Saint Nicholas Greek Orthodox Church, under the jurisdiction of the Greek Orthodox Metropolis of Toronto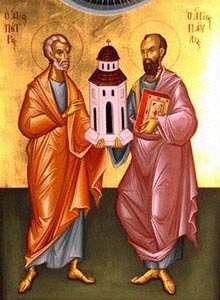 On June 29th, the holy Church celebrates Saints Peter and Paul, the Holy Apostles. The following day is the Synaxis of the Holy, Glorious and All-praised Twelve Apostles.
Hymn of Praise – Saints Peter and Paul
Kontakion of Apostles Peter and Paul
O Lord, receive unto the enjoyment of Your good things and Your rest, the steadfast preachers of Godly words, the pinnacle of Your Disciples. Receive their pain and death above every sacrifice, for You alone know the hearts of men.
---
Video: Pilgrimage to Panagia Parigoritissa
---
Liturgical Program
The schedule of divine services for June 2015 is available in both English & Greek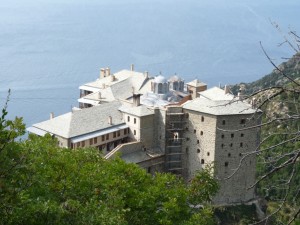 New and different scents of handmade incense from monks of the Holy Mount Athos have just arrived for Great Lent and are now available at the St. Nicholas Church Bookstore on Sundays following the Divine Liturgy. For additional information, please contact the church office.