Welcome to the website of the Saint Nicholas Greek Orthodox Church, under the jurisdiction of the Greek Orthodox Metropolis of Toronto
On Sunday, July 20th, the Church joyously celebrates the Holy and Glorious Prophet Elias.
Apolytikion
The incarnate Angel, the Cornerstone of the Prophets, the second Forerunner of the Coming of Christ, the glorious Elias (Elijah), who from above, sent down to Elisha the grace to dispel sickness and cleanse lepers, abounds therefore in healing for those who honor him.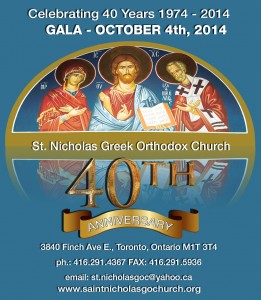 Saint Nicholas Greek Festival 2014
Liturgical Program
The schedule of divine services for July 2014 is available in both English and Greek.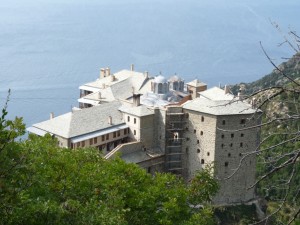 New and different scents of handmade incense from monks of the Holy Mount Athos have just arrived for Great Lent and are now available at the St. Nicholas Church Bookstore on Sundays following the Divine Liturgy. For additional information, please contact the church office.