Welcome to the website of the Saint Nicholas Greek Orthodox Church, under the jurisdiction of the Greek Orthodox Metropolis of Toronto
On August 15th we celebrate the Great Feast of the Dormition of our Most Holy Lady the Theotokos and Ever Virgin Mary.
Apolytikion
In birth, you preserved your virginity; in death, you did not abandon the world, O Theotokos. As mother of life, you departed to the source of life, delivering our souls from death by your intercessions.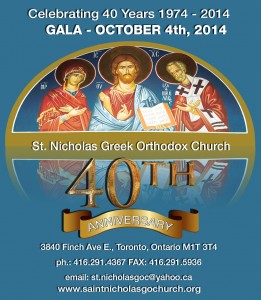 Watch Fr. Fanourios: Homilies on the Dormition
Liturgical Program
The schedule of divine services for August 2014 is available in both English and Greek.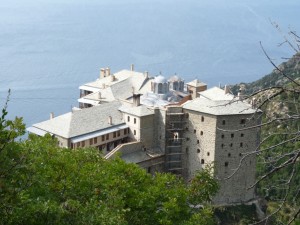 New and different scents of handmade incense from monks of the Holy Mount Athos have just arrived for Great Lent and are now available at the St. Nicholas Church Bookstore on Sundays following the Divine Liturgy. For additional information, please contact the church office.