Welcome to the website of the Saint Nicholas Greek Orthodox Church, under the jurisdiction of the Greek Orthodox Metropolis of Toronto
On April 13th, Palm Sunday, the holy Church commemorates the splendid and glorious Feast of the Entry into Jerusalem of our Lord Jesus Christ.
Resurrectional Apolytikion: As by baptism we were buried with Thee, O Christ our God, so by Thy Resurrection we were deemed worthy of immortal life; and praising Thee, we cry: Hosanna in the highest; blessed is He that cometh in the Name of the Lord.
Bobby Vitouladitis Board Room Dedication
Liturgical Program
The schedule of divine services for April 2014 is available in both English and Greek.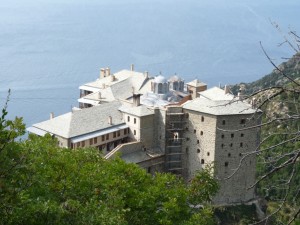 New and different scents of handmade incense from monks of the Holy Mount Athos have just arrived for Great Lent and are now available at the St. Nicholas Church Bookstore on Sundays following the Divine Liturgy. For additional information, please contact the church office.