Welcome to the website of the Saint Nicholas Greek Orthodox Church, under the jurisdiction of the Greek Orthodox Metropolis of Toronto
Great and Holy Lent begins on March 3rd (Clean Monday). The first Sunday in Lent, when we celebrate the Triumph of Orthodoxy, is March 9th.
The grace of truth has shone forth upon us; the mysteries darkly prefigured in the times of old have now been openly fulfilled. For behold, the Church is clothed in a beauty that surpasses all thing earthly, through the icon of the incarnate Christ that was foreshadowed by the ark of testimony.
Feast of Saint Nicholas the Wonderworker 2013
Liturgical Program
The schedule of divine services for March 2014 is available in both English and Greek.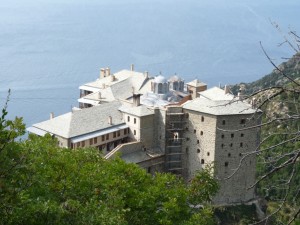 New and different scents of handmade incense from monks of the Holy Mount Athos have just arrived for Great Lent and are now available at the St. Nicholas Church Bookstore on Sundays following the Divine Liturgy. For additional information, please contact the church office.