Welcome to the website of the Saint Nicholas Greek Orthodox Church, under the jurisdiction of the Greek Orthodox Metropolis of Toronto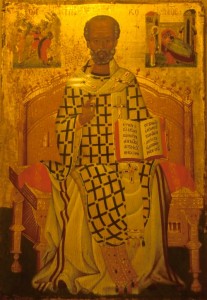 On the 6th of December, the Holy Church commemorates our Patron Saint, St. Nicholas the Wonderworker, Archbishop of Myra.
This glorious saint, celebrated even today throughout the entire world, was the only son of his eminent and wealthy parents, Theophanes and Nona, citizens of the city of Patara in Lycia. Since he was the only son bestowed on them by God, the parents returned the gift to God by dedicating their son to Him. St. Nicholas learned of the spiritual life from his uncle Nicholas, Bishop of Patara, and was tonsured a monk in the Monastery of New Zion founded by his uncle. Learn More
Apolytikion: The truth of things hath revealed thee to thy flock as a rule of faith, an icon of meekness, and a teacher of temperance; for this cause, thou hast achieved the heights by humility, riches by poverty. O Father and Hierarch Nicholas, intercede with Christ God that our souls be saved.
---
---
---
Liturgical Program
The schedule of divine services for November 2015 is available in both English & Greek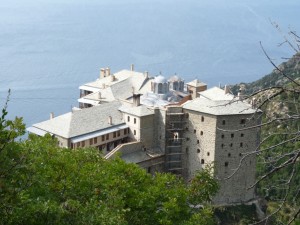 New and different scents of handmade incense from monks of the Holy Mount Athos have just arrived for Great Lent and are now available at the St. Nicholas Church Bookstore on Sundays following the Divine Liturgy. For additional information, please contact the church office.