Welcome to the website of the Saint Nicholas Greek Orthodox Church, under the jurisdiction of the Greek Orthodox Metropolis of Toronto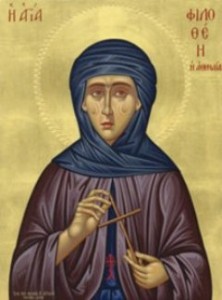 On February 18th/19th we joyously celebrated St. Philothei the Righteous Martyr of Athens.
Read English and Greek Press Release and View Photo Album from the Vigil for St. Philothei.
Apolytikion
The famed city of Athens doth honour Philothei, the righteous Martyr, whose relics it now revereth with joy; for while living in sobriety and holiness, she hath exchanged all earthly things for the everlasting life through great contests as a Martyr; and she entreateth the Saviour to grant His mercy unto all of us.
---
Homily for the Beginning of Great and Holy Lent (Greek)
---
---
---
Liturgical Program
The schedule of divine services for March 2015 is available in both English & Greek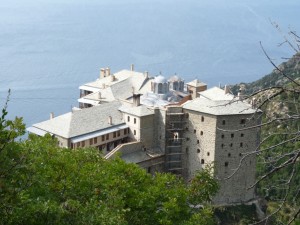 New and different scents of handmade incense from monks of the Holy Mount Athos have just arrived for Great Lent and are now available at the St. Nicholas Church Bookstore on Sundays following the Divine Liturgy. For additional information, please contact the church office.