Welcome to the website of the Saint Nicholas Greek Orthodox Church, under the jurisdiction of the Greek Orthodox Metropolis of Toronto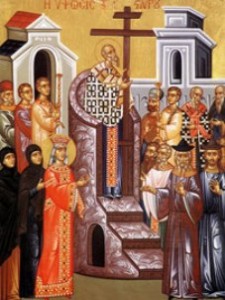 On September 14th we celebrate the Great Feast of the Exaltation of the Venerable and Life-Giving Cross.
Apolytikion | Watch Video
Lord, save Your people and bless Your inheritance, granting our rulers to prevail over adversaries, and protecting Your commonwealth by Your Cross.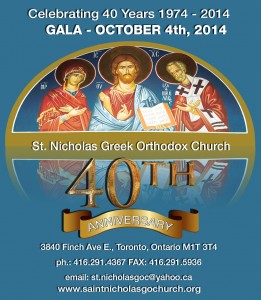 *New* Watch Fr. Fanourios: Homilies on the Holy Cross
Liturgical Program
The schedule of divine services for September 2014 is available in both English & Greek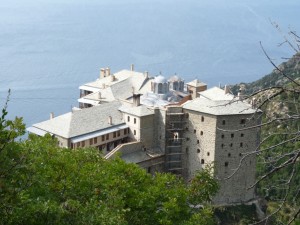 New and different scents of handmade incense from monks of the Holy Mount Athos have just arrived for Great Lent and are now available at the St. Nicholas Church Bookstore on Sundays following the Divine Liturgy. For additional information, please contact the church office.